St. Paul Alumni
Every year when our eighth graders graduate and move on, our relationship with many of them makes an interesting change. Instead of us supporting their goals and dreams, they begin to support ours.
Many graduates begin supporting us right away when they enter high school. They return to the elementary campus and attend St. Paul school events, music programs, and sporting events. However, they best support us through their mere presence in the community. Our graduates are always a shining light wherever they go and we are always proud to call them ours.
As the years pass, our alumni continue to show their love for St. Paul Lutheran School and honor the time they spent here. They serve on the auction committee, attend school and church events, lead fundraising efforts, and generously donate to our giving campaigns. Many alumni also send their own children here. We have several fourth generation students right now!
Our students, current and past, will tell you that they cherish their experience at St. Paul. The constant support we receive from our alumni make it clear that they never really leave us behind.
Alumni, if you are interested in getting involved in any capacity, please contact us! We would love to have you be part of our mission!
You can also email any alumni questions to stpaullutheranschool@stpaulgiants.com
---
Featured Alumni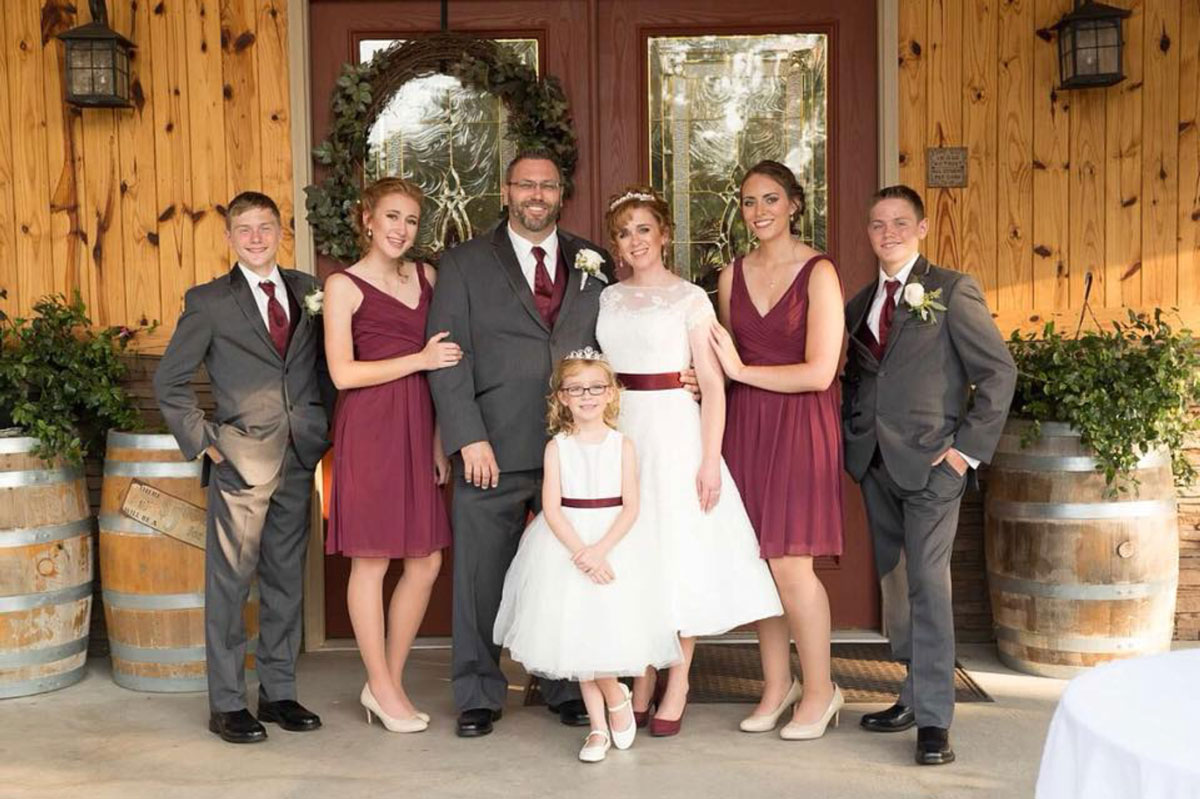 Mark Cook
My name is Mark Cook, for those of you that went to school with me at St. Paul you would probably have called me by Cookie or Wookie (Thank you Stars Wars!). My 8th grade year at St. Paul was 1986-1987, from there I went on to the Farmington High School. This was the traditional transition from St. Paul to the larger public school setting. While in High School I participated in multiple sports; football, track, weightlifting and even thought for a moment (a short moment) of continuing to play when I went to Southeast Missouri State. I graduated from SEMO in 1996 with a BS in Psychology and a minor in Criminal Justice and later continued my education with a Master's in Clinical Counseling. I worked in that field until 2010 when I felt compelled to help people in other ways and became a financial rep allowing me to work and help people without weekly death threats and routinely dodging punches.
My life has been blessed in many ways; the foundation in Christ that was created at St. Paul by my Pastor and teachers is one that I am very fortunate to have experienced in the early stages of my life. Role models such as Mr. G, Mrs. Sherrill, and Pastor Wegener provided me with daily guidance not only by word but by the actions of how they lived their life. They each dedicated their life to God and to sharing their love of Christ to every student at St. Paul.
In my adult life I chose to remain in the Farmington area, which has enabled me to stay close to my family and to remain active with St. Paul. I am a very proud husband to my wife Kelly and a proud father of 5, my twin boys are currently in their 8th grade year at St. Paul. Over the years I have served in many capacities with the school as a volunteer on various committees and served several years on the School Board. Currently I am serving as one of the Chairs of this years Auction Committee! Hope to see you at the Auction on May 5th!
---
Stay Connected to Your St. Paul Family
We love our alumni and want to keep in touch with you! Please fill out our alumni form so that we can keep you up to date on the latest happenings of the St. Paul Giants!
Upcoming Alumni Events
Alumni Chapel Service – Wednesday, May 9th, 8:15 AM
Alumni and Faculty Breakfast – Wednesday, May 9th, 7:00 AM
All School Class Reunion – date TBA