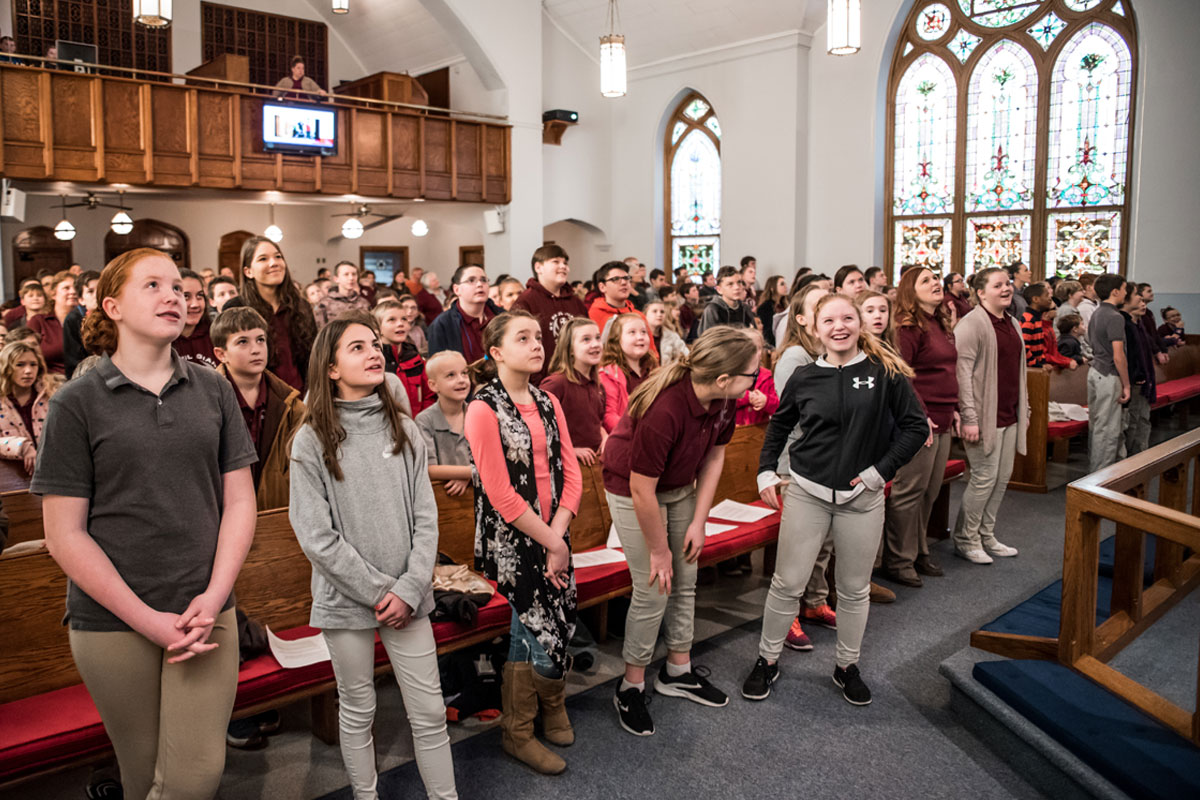 Who We Are
St. Paul Lutheran School exist to "provide a Christ-centered environment where students are prepared spiritually and scholastically for their future." We strive to provide a setting wherein children receive daily instruction in the Word of God and instruction in all other subjects in the light of God's Word.
"Train up a child in the way he should go and when he is old, he will not depart from it"

---

"Go ye therefore and teach all nations…."
These words from the Bible provide our reasons for existing as a Christian school. It is our prayer that through the spiritual and academic teachings of St. Paul Lutheran School we will be able to assist families and students by:
Providing a thorough instruction in God's Word through worship, Bible study and Lutheran doctrine. Our prayer is that each student will learn to know and trust Jesus Christ as his ever-loving Savior, know what the Lord expects of him, voluntarily do that which is right and God-pleasing and be prepared to live with God eternally in heaven.
Helping parents and guardians carry out their role as commanded by God.
Teaching the required skills necessary for successful, purposeful and useful living.
St. Paul Lutheran School is accredited by the National Lutheran School Accreditation and Missouri Non-Public School Accrediting Association. Also, each of our professional instructors are certified graduates of accredited institutions.